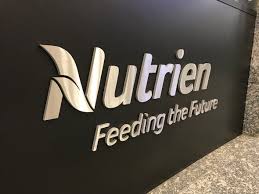 Nutrien produces and distributes over 25 million tonnes of potash, nitrogen and phosphate products for agricultural, industrial and feed customers world-wide. The Nutrien mines include hundreds of mobile and fixed assets that continually need maintenance to ensure everything is running optimally. Nutrien had tried a manual system of recording operational run-time and hours and then entering into their maintenance software on a regular basis. This resulted in many lost readings and also inaccuracy as operators frequently recorded wrong values. Nutrien also worked on a rigid time schedule to ensure each vehicle was serviced every 3 months. This approach can also be an issue as some vehicles are operated frequently required maintenance before 3 months. Others are very infrequent and can be serviced at a longer interval between visits.
Check-It was able to install small sensors that would report when the asset was running and transmit the information back to the secure Nutrien data centre.
The sensors used the existing Nutrien Wi-fi network to utilize existing infrastructure with the system continually looking for coverage.
All data is logged within the vehicle if Wi-fi coverage isn't available. This data is then all forwarded back to the data centre when coverage is detected. The sensors are powered by the vehicle but also include a small battery to send any remaining data points immediately after the vehicle is powered off.
Data retrieved by the assets is automatically integrated with the maintenance software to automatically report when the asset is due for maintenance based on actual run times.